Hi everybody!
Ally here again.
Thank you so much for the kind words about the Star of Bethlehem excerpt! I really love this story (and its characters) and I'm happy that you guys are liking it too.
And I'm soooooo honored to be a part of the MY TRUE LOVE GAVE TO ME anthology! It has already received one starred review from one of the major review journals, and a rave review from RT Magazine. It is a thrill to be a part of a project so special.
A few of you have asked which of the skaters are from my story. Well, it's the blond girl and the boy in the cowboy hat, of course! (This story–for the first time ever–is set in rural Oklahoma, where I grew up!)
And someone else asked whether any of the characters/stories will tie into any of the authors' existing stories/worlds, and I'm happy to answer that these stories are all 100% original and exclusive to this anthology! You will only see these characters here.
Now I'm going to go stare at the box of Advanced Reading Copies of ALL FALL DOWN that just came in the mail.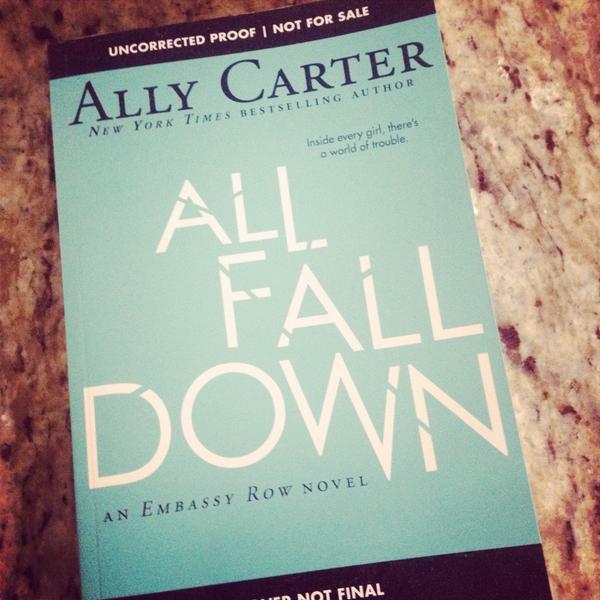 They're so pretty! And I've got to figure out the best possible contest to give a few of these beauties to a few of you!
-Ally