Hello, everybody!
Ally here with some news. That isn't really news.
So, first off, I was super excited to receive some early copies of the UNITED WE SPY paperbacks this week! Of course, I knew it was almost paperback time (the hardback came out almost a year ago), but I still got a little weepy looking at the paperback.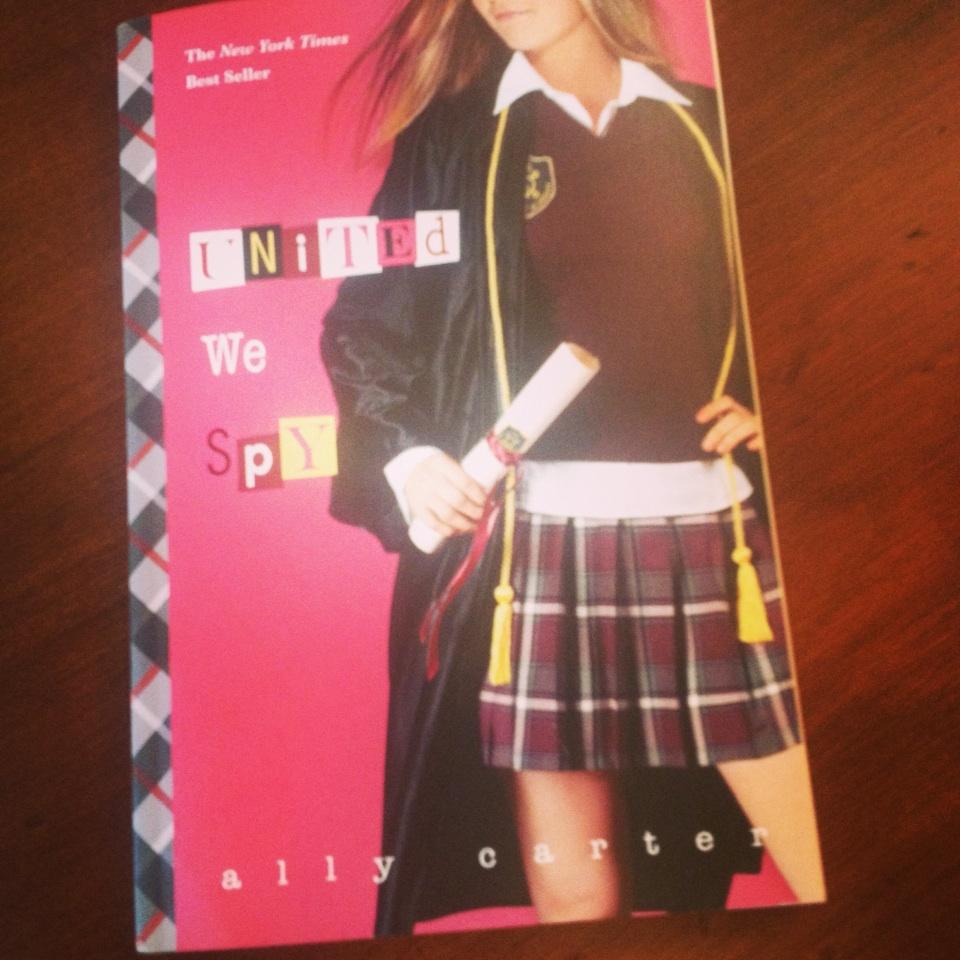 It was the last time I'd ever see a Gallagher Girls book for the first time. And I'm not gonna lie. It made me sad and oh-so-very grateful to all of YOU for supporting the Gallagher Girls for so long and letting me finish out the series the way I'd always dreamed (and how very few authors are ever able, since most only get to write 2-4 books because the sales aren't there to justify doing more).
So THANK YOU, dear, kind, wonderful readers. I owe you.
But as weepy as I am about the end of the Gallagher Girls, I'm equally excited about the beginning of Embassy Row!
WHOOOOO HOOOOOOO!
All Fall Down will be in stores in the US and Canada on January 25, 2015. And there are some interesting things afoot:
–Advanced Reading Copies are currently circulating among booksellers, librarians, and other industry taste-makers.
–We are putting some All Fall Down events on the calendar. (Like the North Texas Teen Book Festival March 7, 2015). Stay tuned for information about many other events all around the US next spring.
–There are some very cool things in the works hopefully for the weeks leading up to the All Fall Down release.
–And, finally, the big news is that we will soon be unveiling the All Fall Down cover! And, let me tell you, it is a thing of beauty.
So there are plenty of things to be excited about. At least, I am super excited. And I hope you will be as well!
-Ally
Ps: I almost forgot! MY TRUE LOVE GAVE TO ME, the holiday short story anthology I am a part of, will be in stores next month!
And I'll be doing an event with all twelve anthology authors on December 4th at the Tribeca B&N in New York. I hope to see all you NY area Gallagher Girls there!