Hi everybody!
As promised, I'm finally getting around to posting a few pictures from my UK tour. Let's hope this works. As frequent blog readers know, this blog seems to hate photos and images, so if you can't see the pictures, just click on the links and that should take you to another page where you can see them.
I hope.
Enjoy!
I had an amazing time in the UK and Ireland. A lot of people have asked how it was different from a US tour, and that's a great question. Probably, to be honest, there were two big differences.
The first difference was that my awesome publicist, Victoria, did the whole tour with me.
This is Victoria. Isn't she lovely? Trust me, she's lovely. And she was the person who had to keep poor little jet-lagged me on track the whole time I was there. It wasn't an easy job, but Victoria handled it (and me) like a champ!
(In the US there's no need for someone to travel with me because we're in my home country and all.)
The second major difference was that school visits were a MAJOR part of the tour.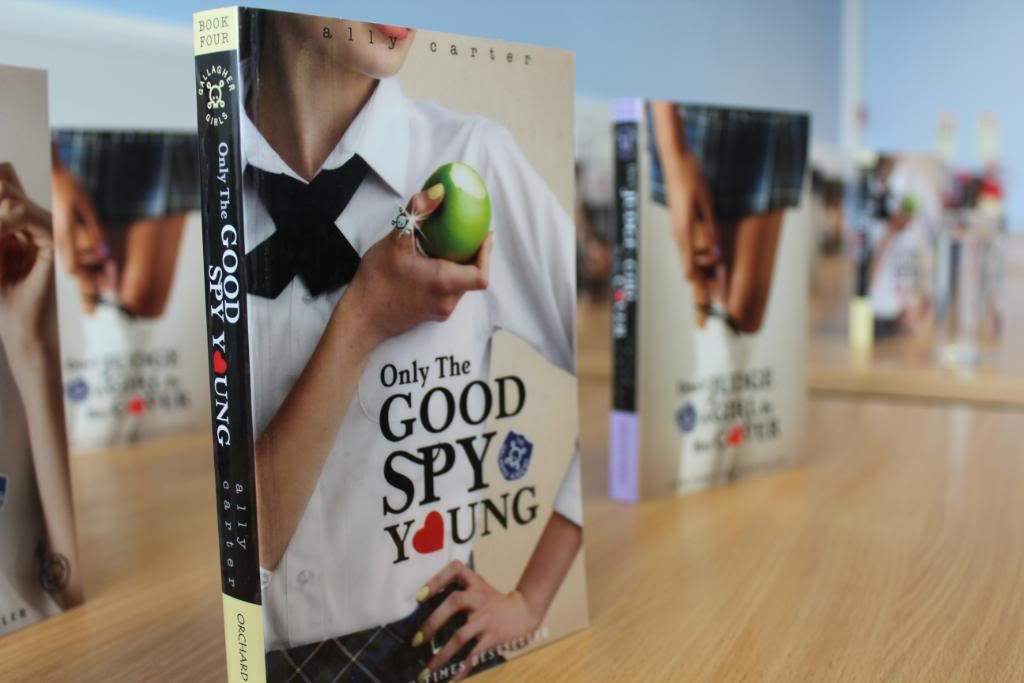 Sure, we do school visits during US tours too, but in the UK the visits were more like bookstore/school hybrid events. I'm not really sure how to describe it except that instead of just doing talks we would also sign/sell a ton of books. Which was great.
Sometimes we were in really cool libraries (like this one in Dublin).
And sometimes we were at the schools themselves.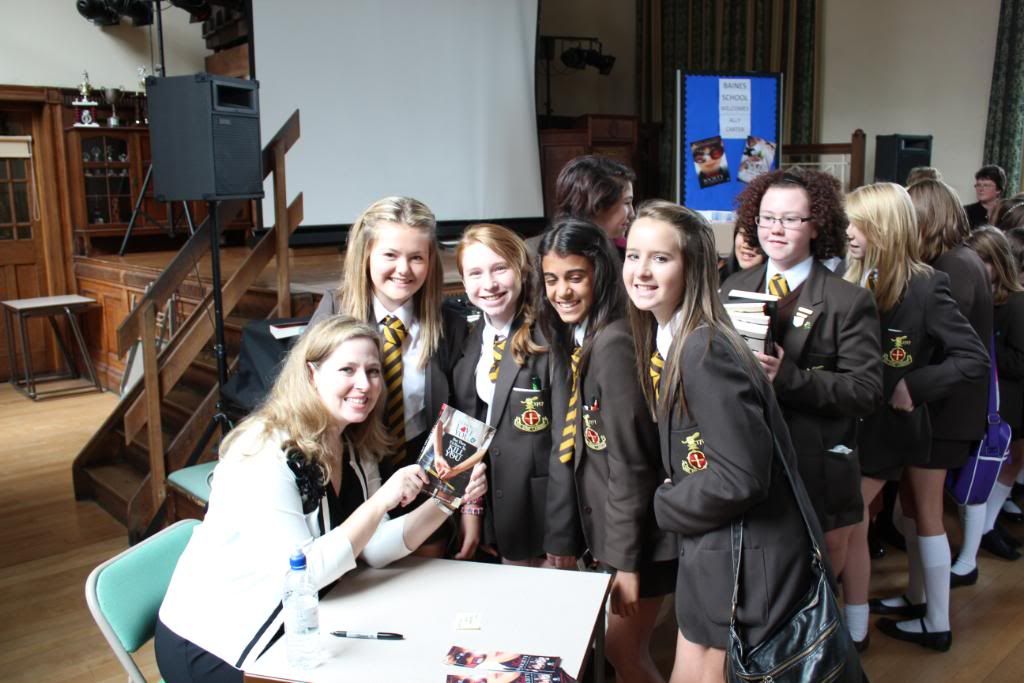 But the key thing to know is that when you tour the UK and Ireland you're going to go to a lot of schools, and they are going to be awesome!
Of course, it isn't just school visits. I also got to visit some AMAZING bookshops!
Like Simply Books, voted best bookshop in the UK several years in a row.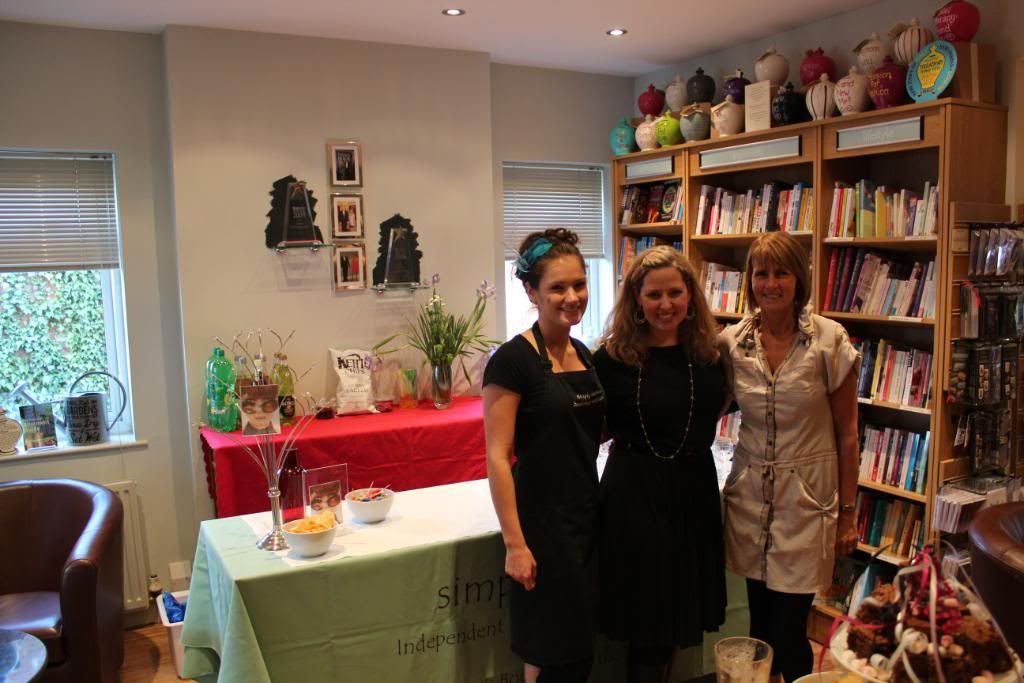 Now, I'm probably a little biased (they had a Heist Society-themed drink, after all) but I would put Simply Books up there among the most charming stores I've ever seen.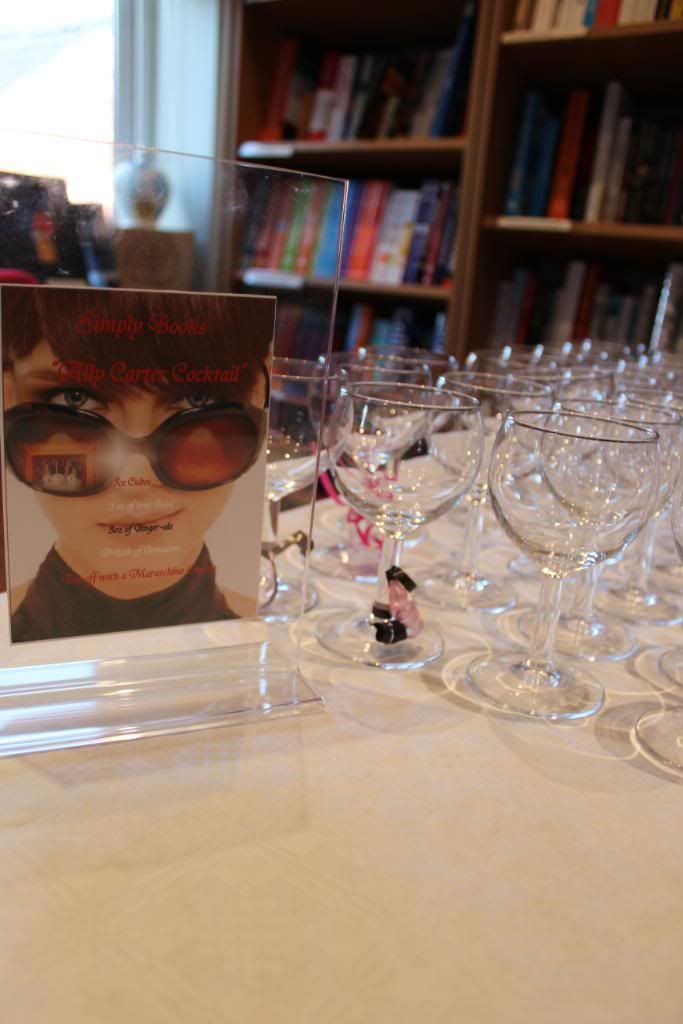 And there were several events at larger stores like WH Smith's.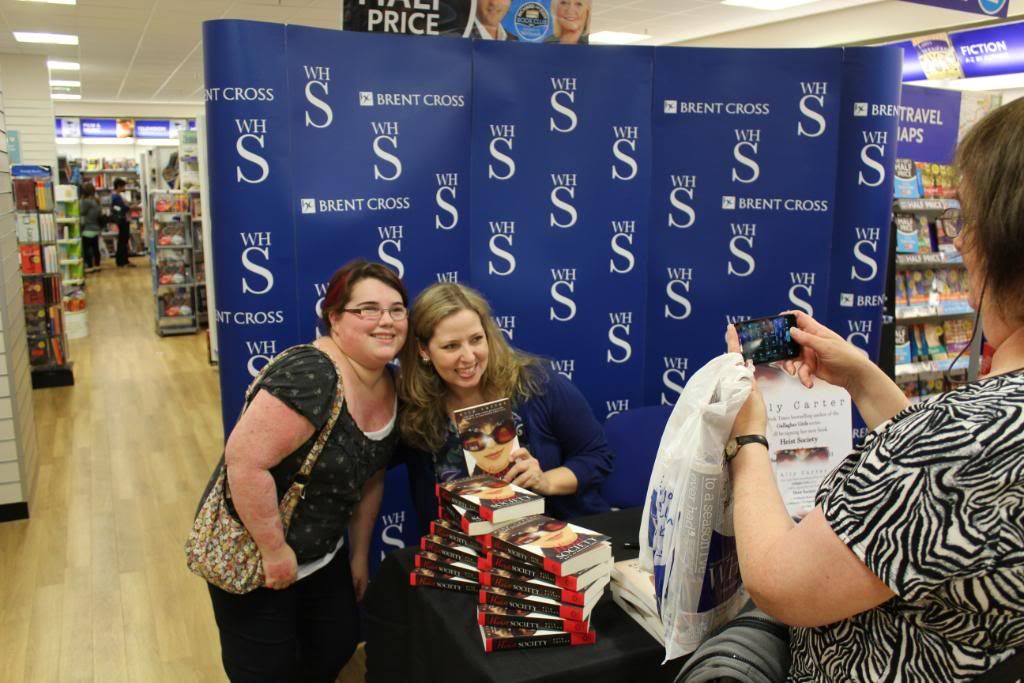 And I even got to have a joint event with Irish author and super-cool lady Denise Deegan!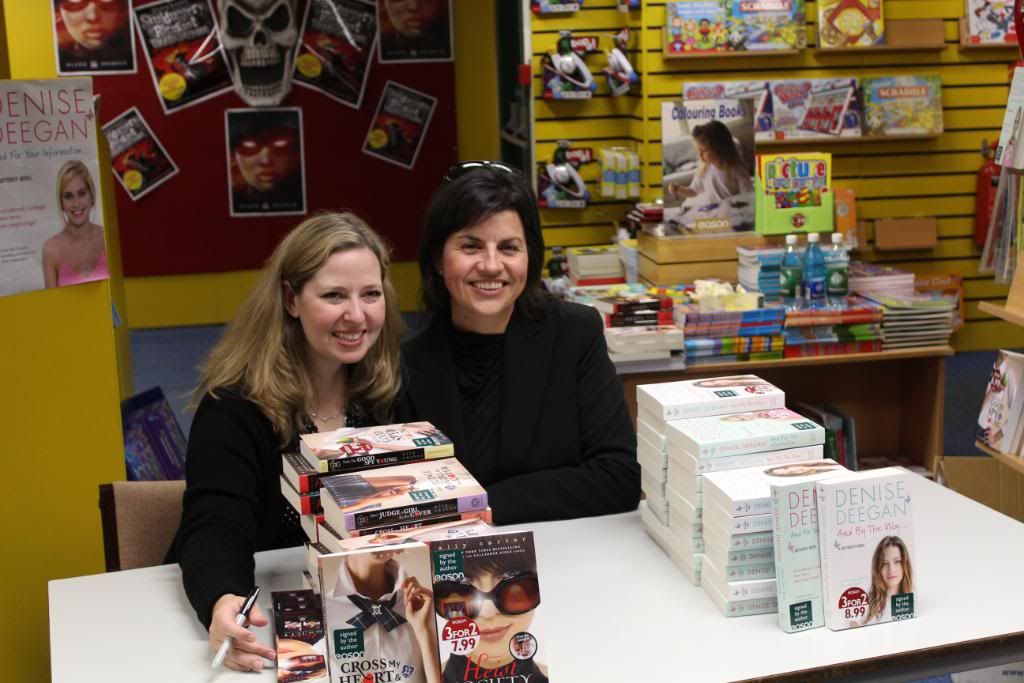 And no event in Ireland would be complete without an event-crashing from Sarah Rees Brennan! (who is super tall and always makes me feel even shorter than usual–especially during her trademark Sarah Hugs)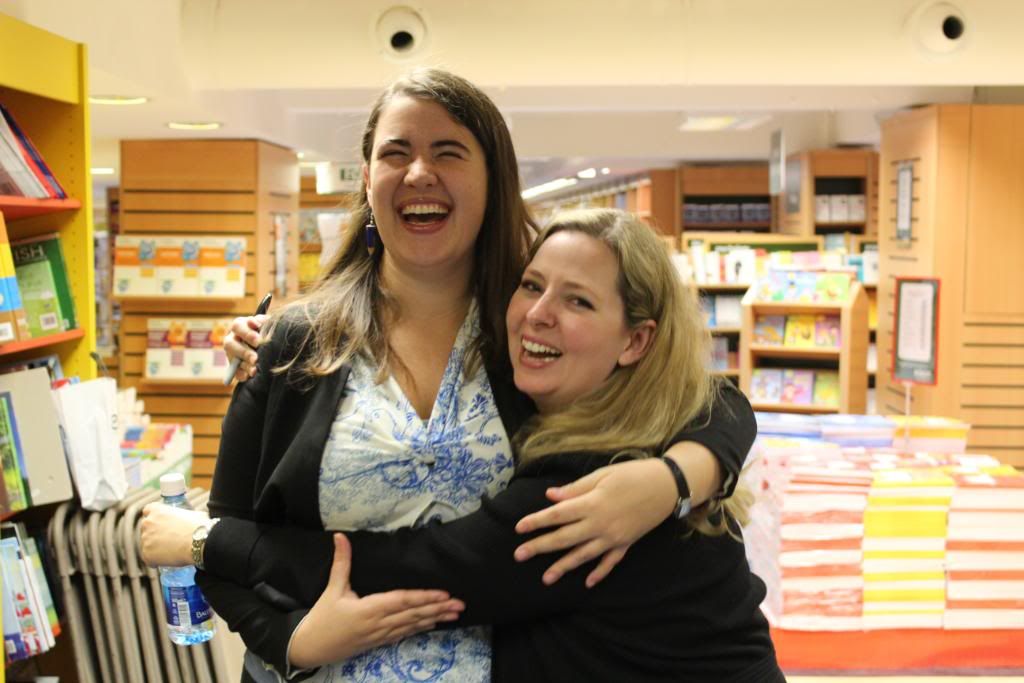 And, of course, no book tour would be complete without a little librarian time, so I was absolutely thrilled to take part in one of the UK's major librarian conventions.
At which there was cake!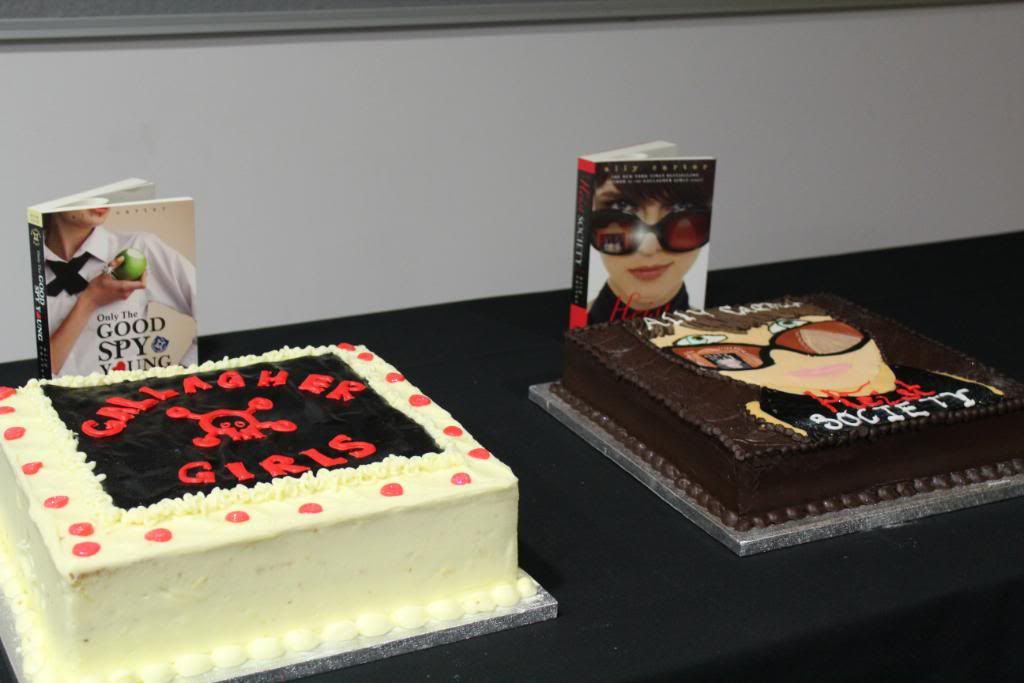 And finally I was able to attend my first ever "launch party"! My publisher, Orchard Books, was so gracious and generous and awesome. And one night they rented out this very cool art gallery to launch Heist Society!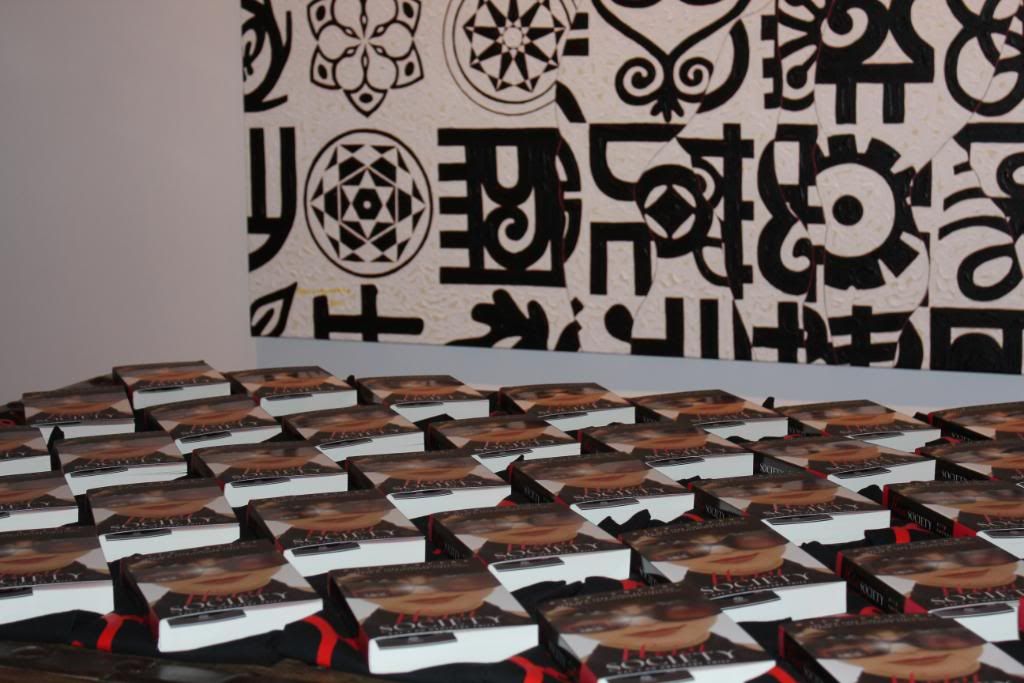 It was a great night with lots of books to sign and a ton of awesome booksellers, bloggers, and librarians. I had such an amazing time I almost forgot to check the place for security. (Kat would have been very disappointed in me.)
And, of course, it wasn't all work. I had a little time to do touristy things and see a bit of the country. In a day or two, I'll post those pictures, but in the meantime just let me say thank you to all the bookshops, schools, libraries, and communities who welcomed me so warmly.
And, most of all, thank you to everyone at Orchard, especially Victoria and my UK editor Catherine, for making my first UK tour so amazing.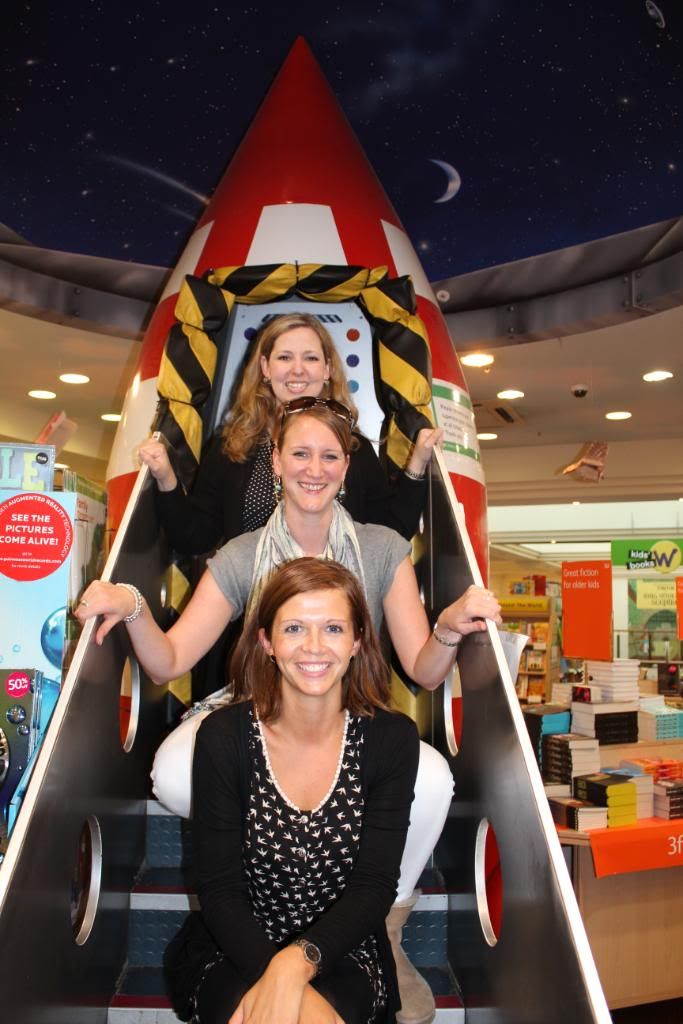 Cheers to you all!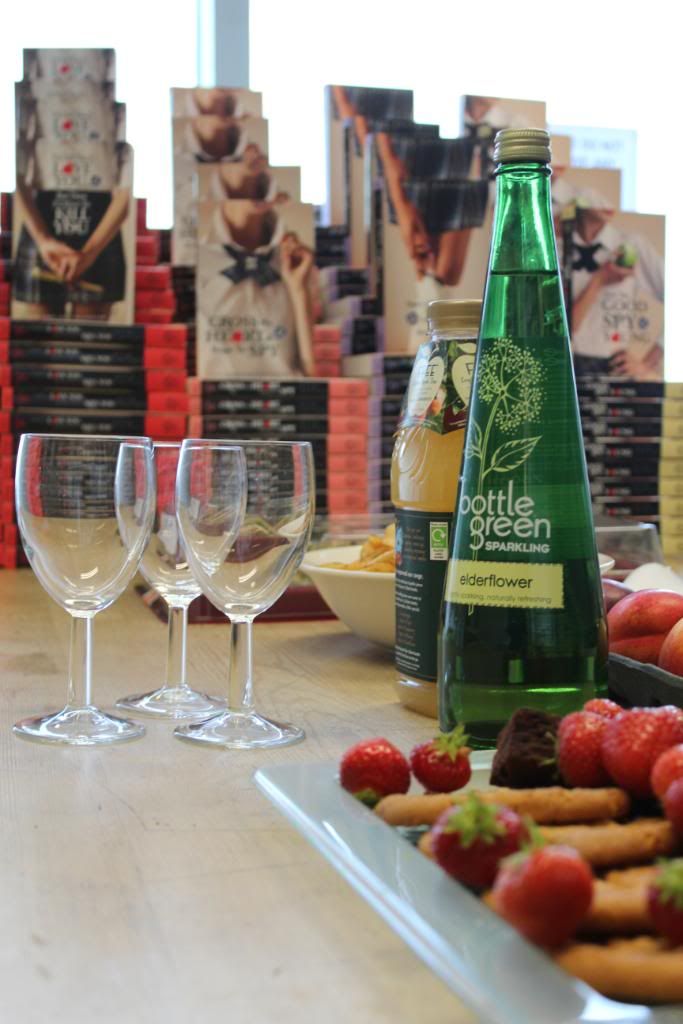 -Ally