SO SORRY FOR THE ERRORS, EVERYONE.
I GUESS THE PHOTO HOSTING SERVICE I WAS USING HAS A LIMIT ON THE NUMBER OF VIEWS. I MUST HAVE MISSED THAT PART OF THE FINE PRINT.
I AM WORKING TO RESOLVE THIS ISSUE AND WILL HOPEFULLY HAVE THE PICTURES BACK UP SHORTLY.
It wasn't all work when I was in the UK recently. Thankfully, I did have a day off about mid-tour and was able to do a little sightseeing.
Because I was so tired and wanted to see London while exerting as little energy as possible, I decided to take one of those cheesy double-decker bus tours, which, as it turns out, is a pretty good way to get a general overview of a new place.
And I learned some things I probably never would have known if there hadn't been a tour guide with a microphone explaining as we went.
Like how the city of London isn't the big city we all think of. It's really a smaller subset of the bigger metro area. And the city itself is guarded by dragons. See?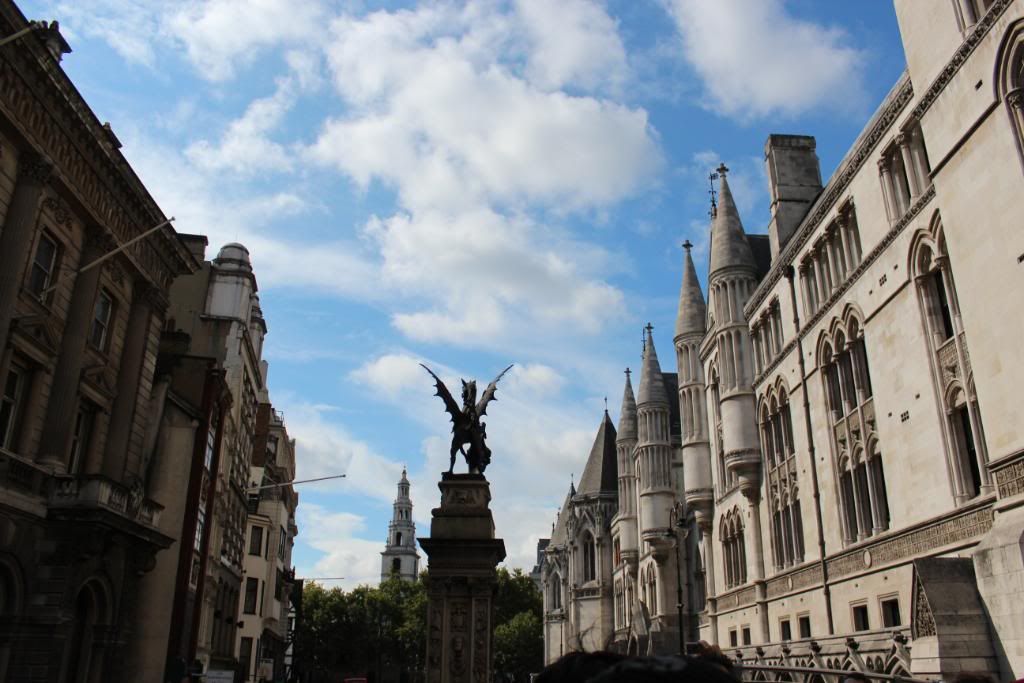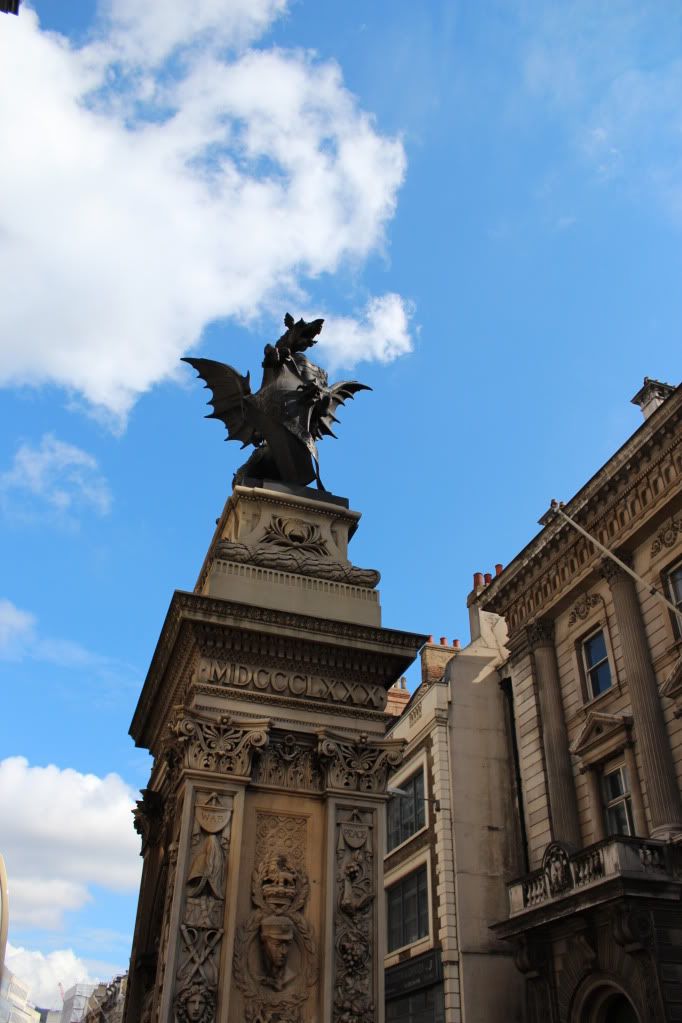 Something the tour guide didn't have to point out is that there are security cameras everywhere. I heard once that London has more cameras than any other city in the world. Is that true? I don't know. But I wouldn't doubt it. The spy/thief in me especially loves this shot of St. Paul's Cathedral with a camera, really bringing old and new London together in one image.
One of the biggest compliments I received on the tour was that the London/UK scenes in GG4 and Heist Society felt authentic. Whew. That was a relief. People asked if I came to the UK to do research for those scenes, but unfortunately that wasn't possible at the time. I had been to England before though, back in high school. And I tried to pull from those memories as much as possible when describing things like…
Trafalagar Square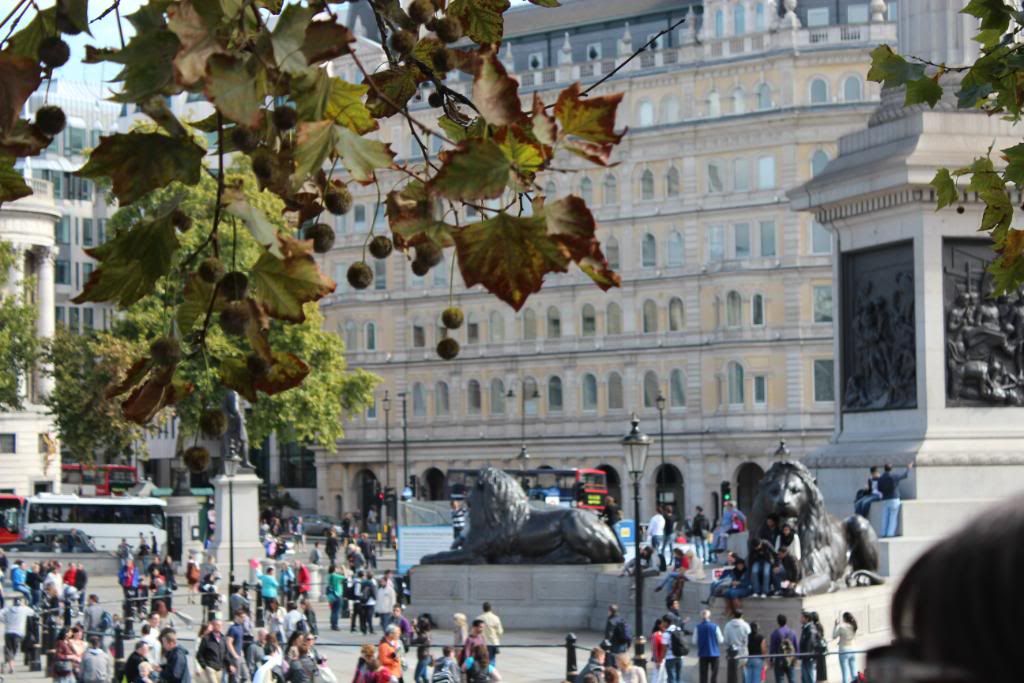 Picadilly Circus
And especially the moat around the Tower of London (where Cam and the Baxters go ice skating at the beginning of GG4)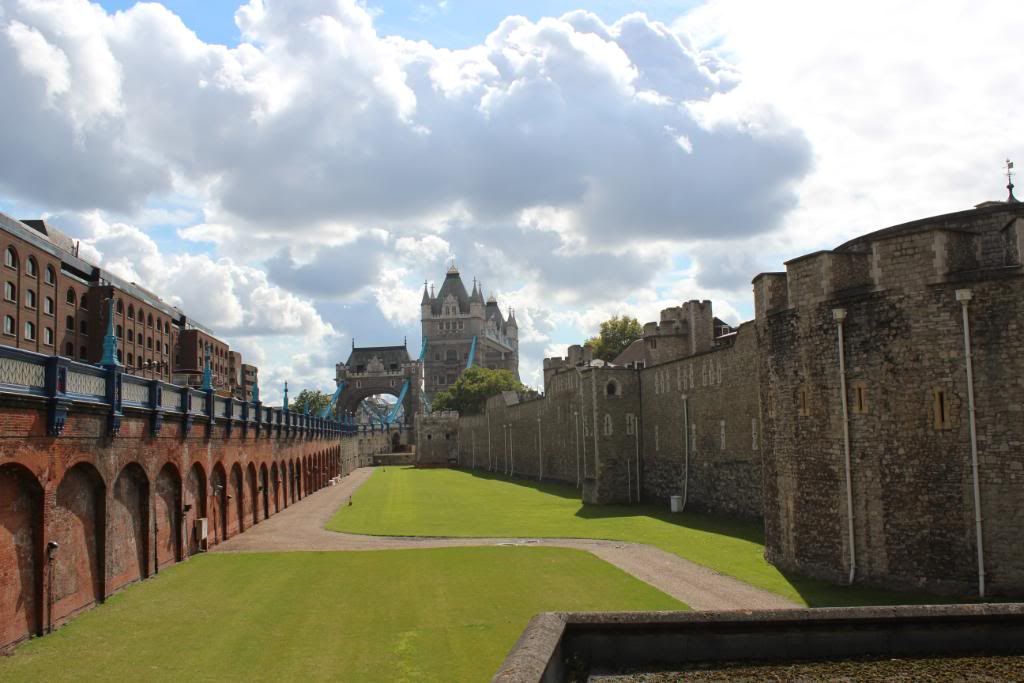 The Tower's infamous "Traitor's Gate" where Mr. Solomon supposedly entered the Tower grounds (but as you can see, it's all boarded up so–oops–got that one wrong. Unless he "solomoned" his way in. Which he probably did).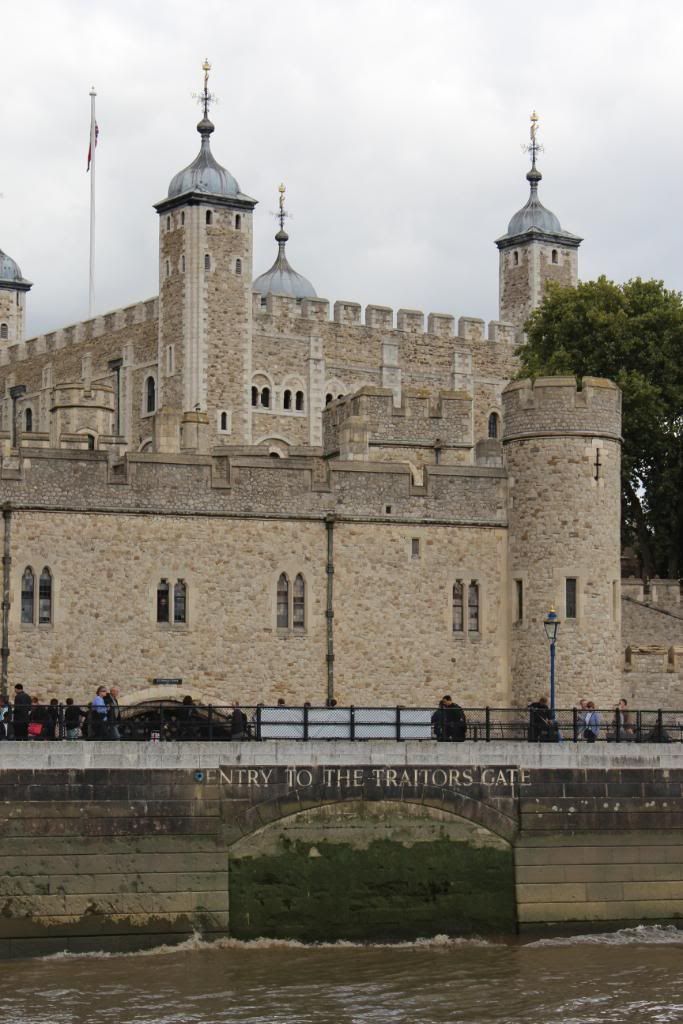 And, my personal favorite, Tower Bridge–the place where Joe and Cam have a VERY IMPORTANT conversation at the start of GG4.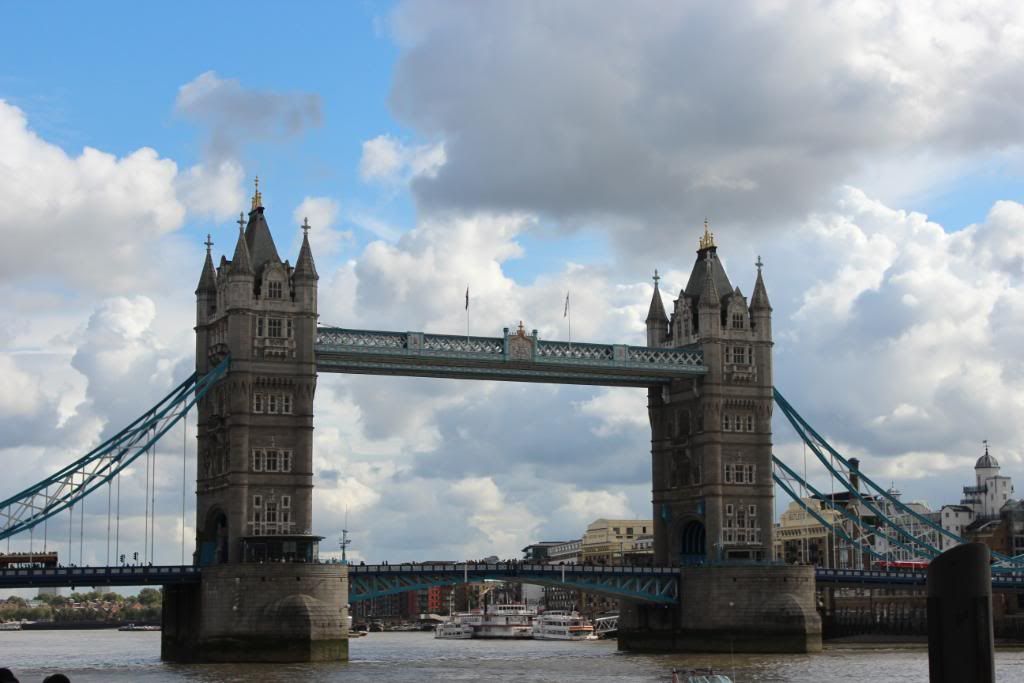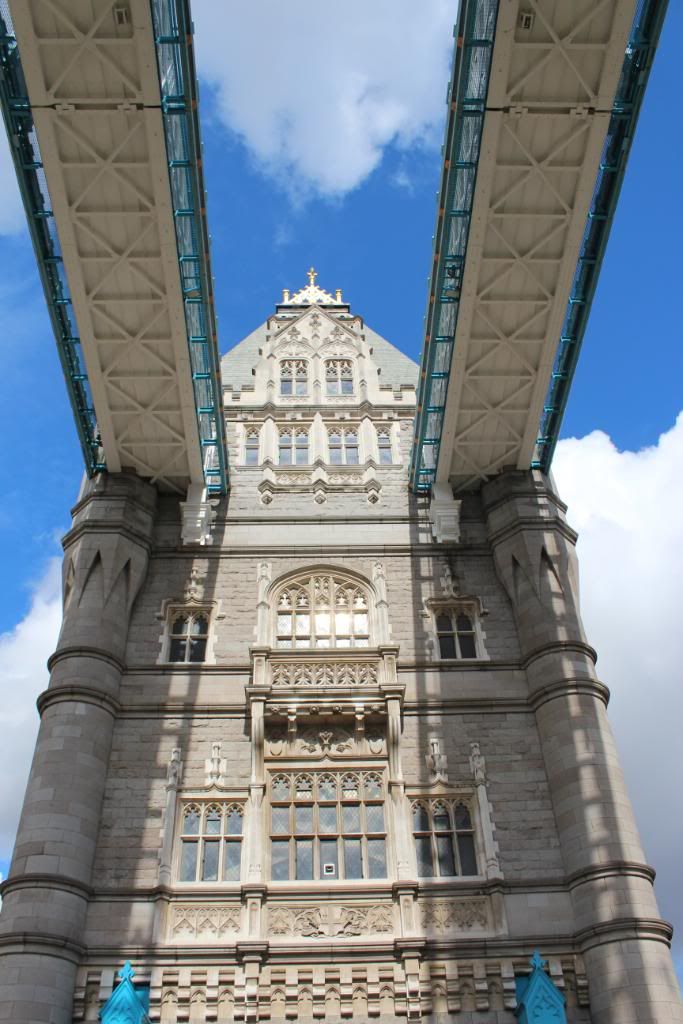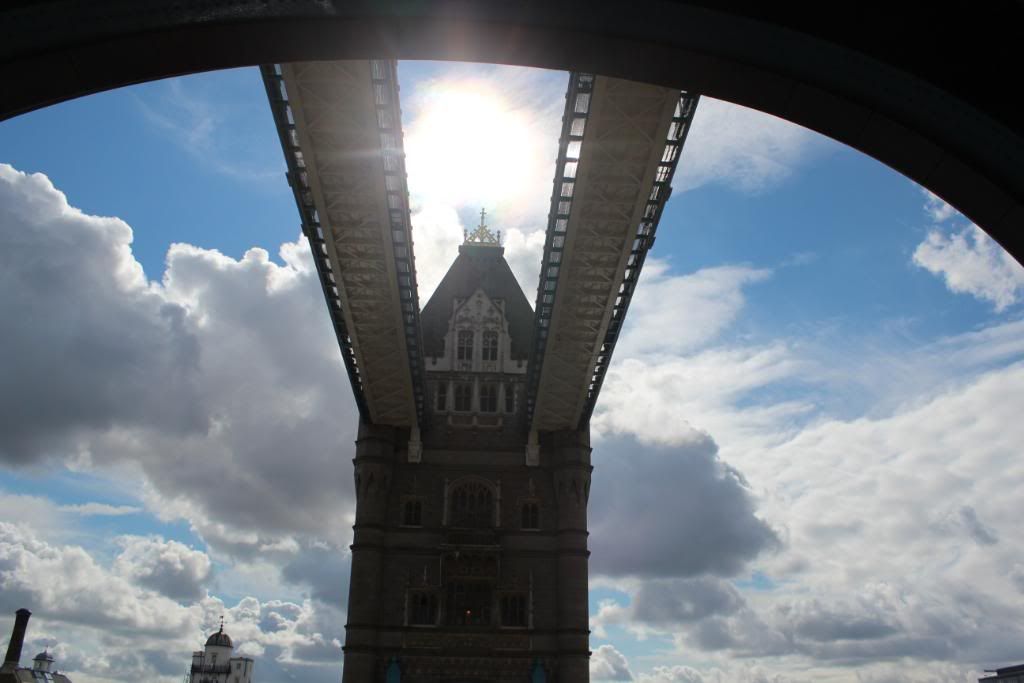 Eventually, I got off of the tour bus and onto the tour cruise which took me down the Thames and under London Bridge (which, thankfully, wasn't falling down).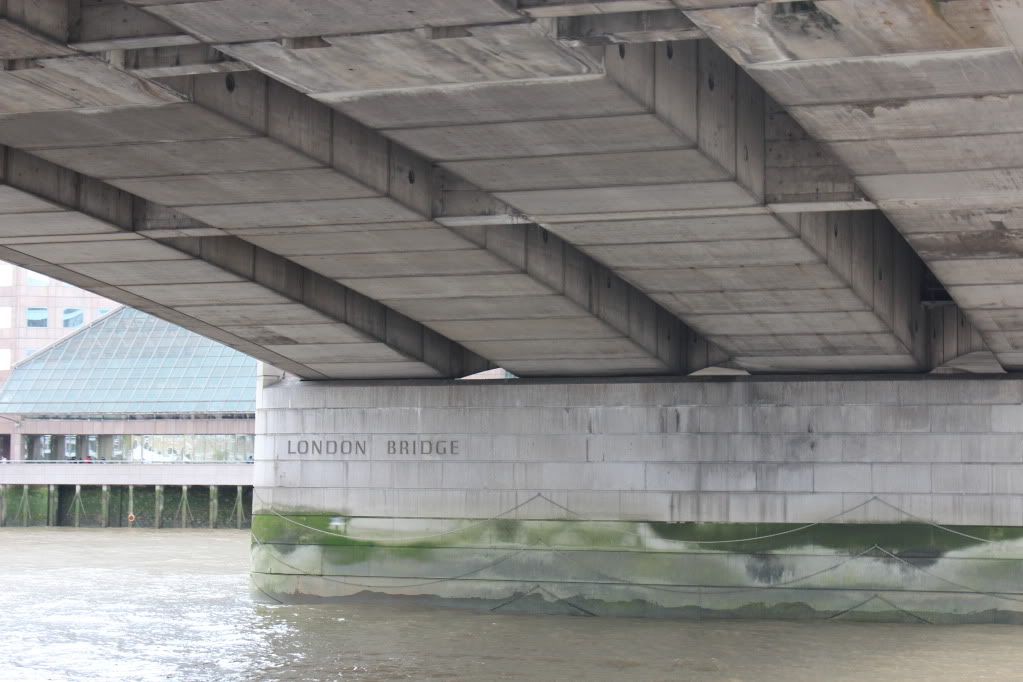 Past the legendary Tate Museum (which I didn't even case).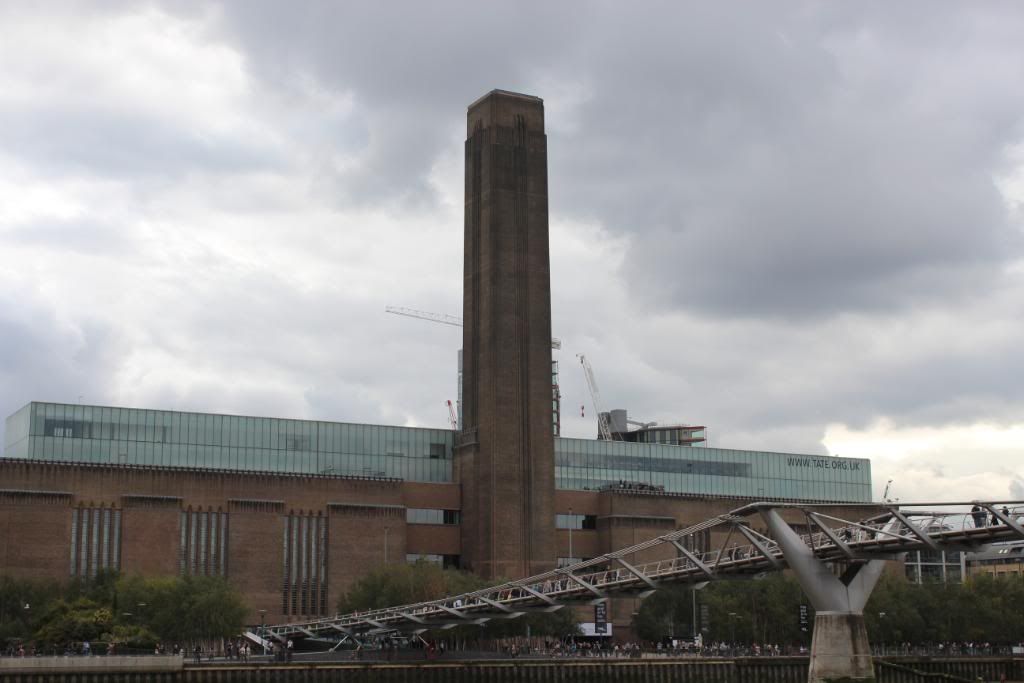 The Thames carried me all the way past the London Eye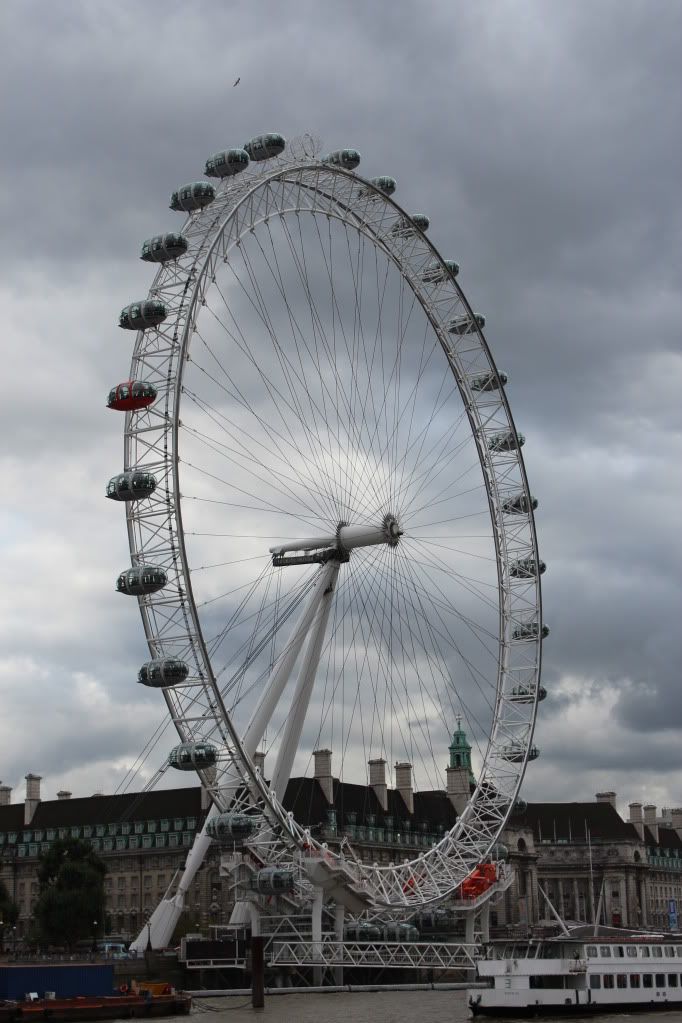 And then to the House of Parlaiment and, of course, Big Ben.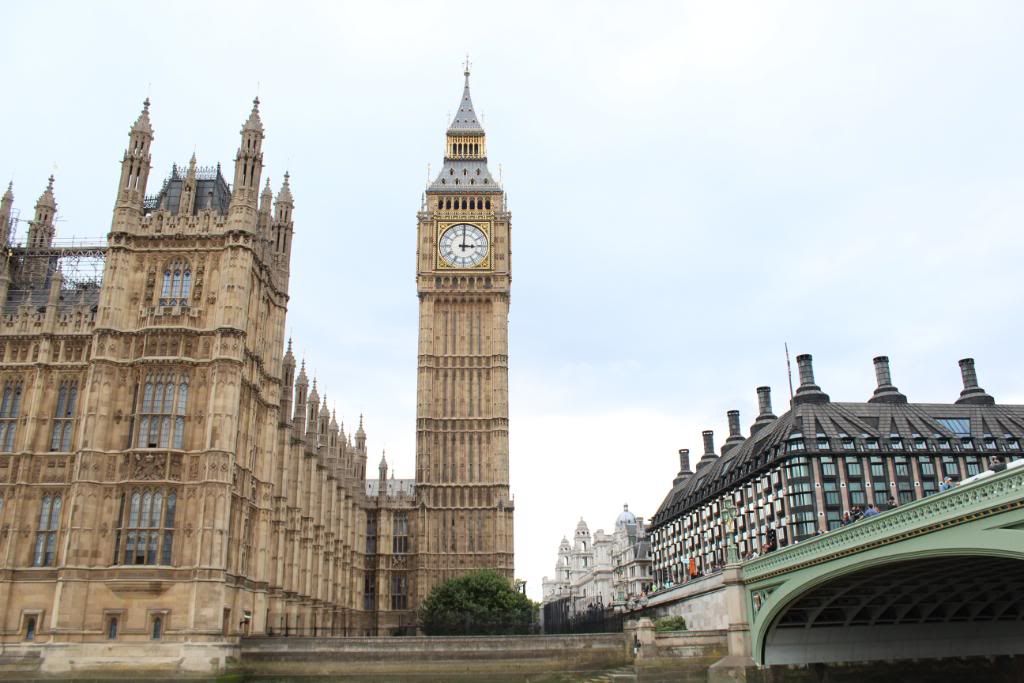 That's when I got off the boat and did a little walking around and even went up in the London Eye itself to get a whole new view of the city.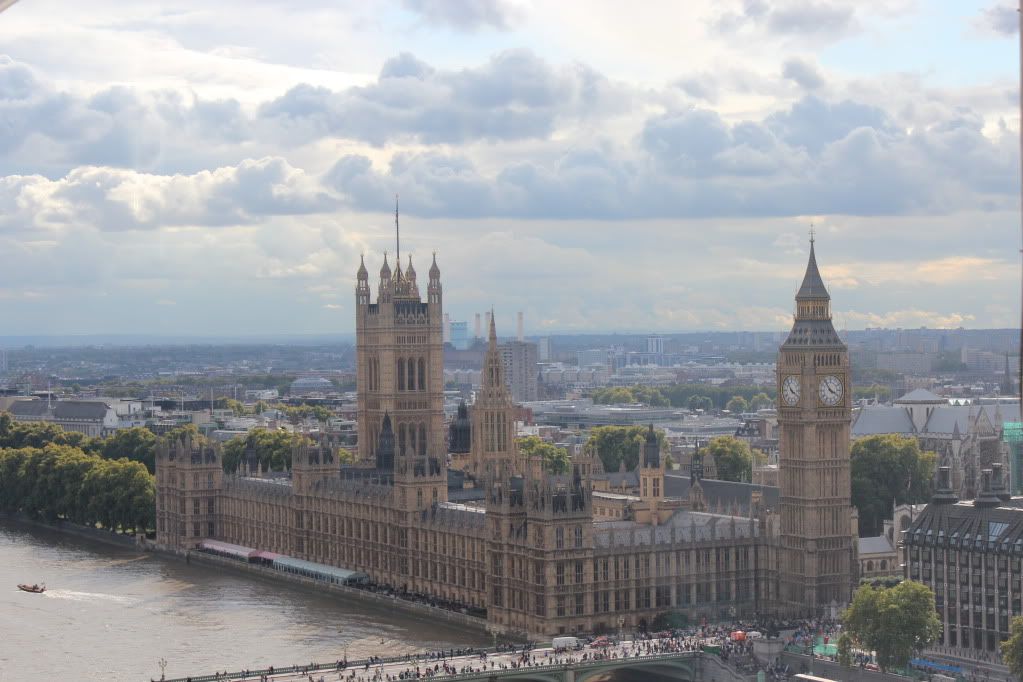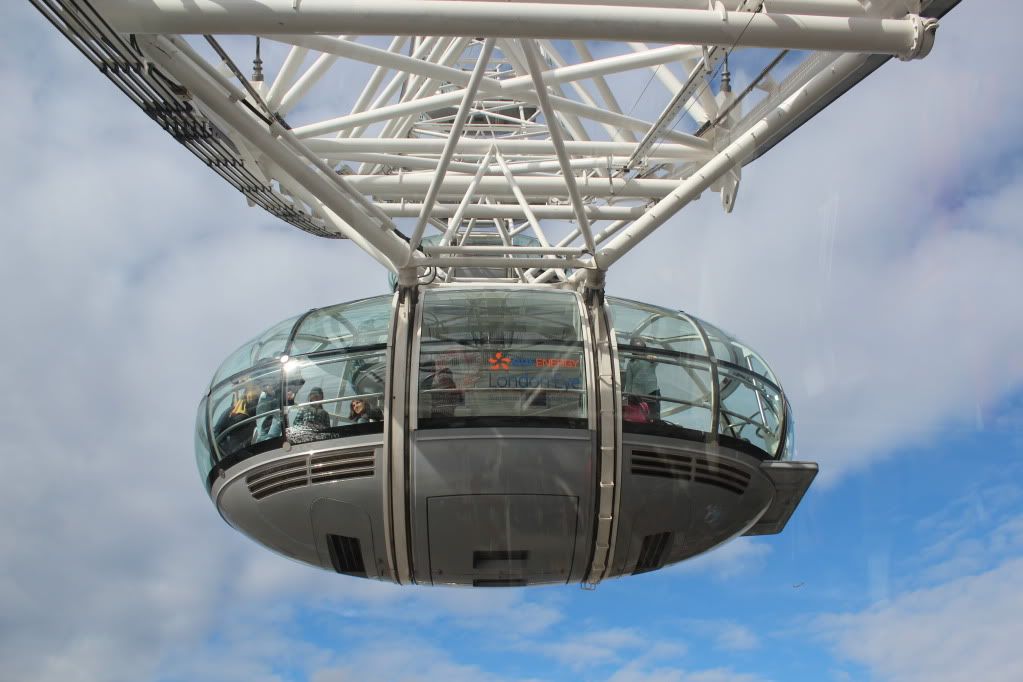 And this is about the point where I remembered I am REALLY afraid of heights (which is why there are no pictures from the very top because at that point I was sitting in the middle of the capsule with my eyes closed, telling myself I wasn't suspended several hundred feet in the air…)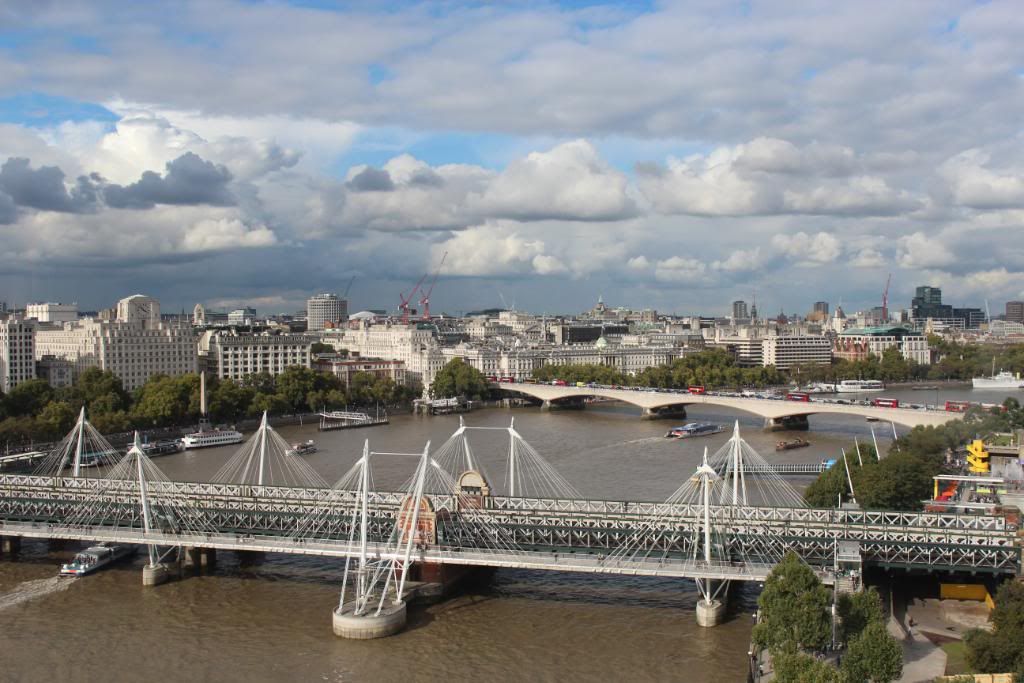 But as much as I loved London, I think my favorite part of the tour was when Victoria and I would head to one of the awesome train stations…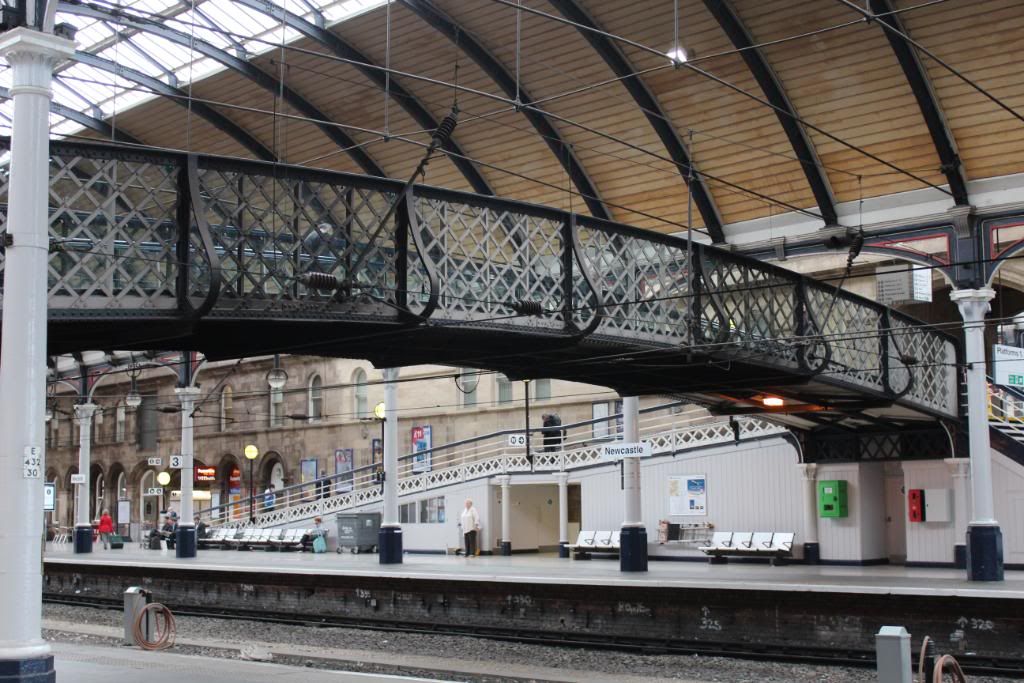 And travel out into the countryside.
I do dearly love countryside.
There are so many beautiful parts of England. Like Bath. Let me tell you, people, Bath is gorgeous!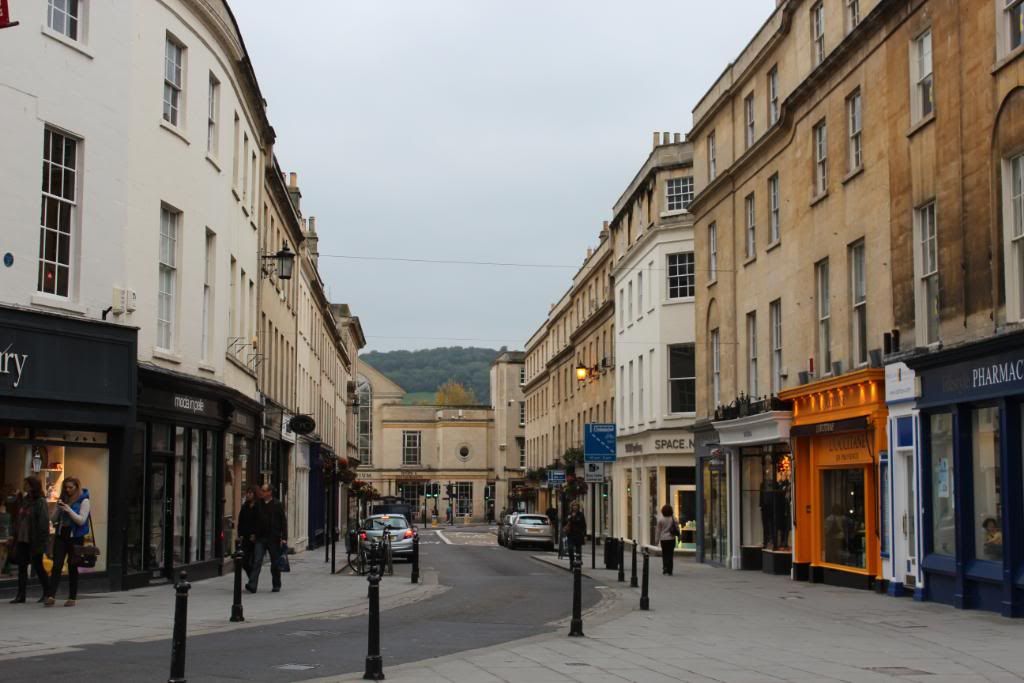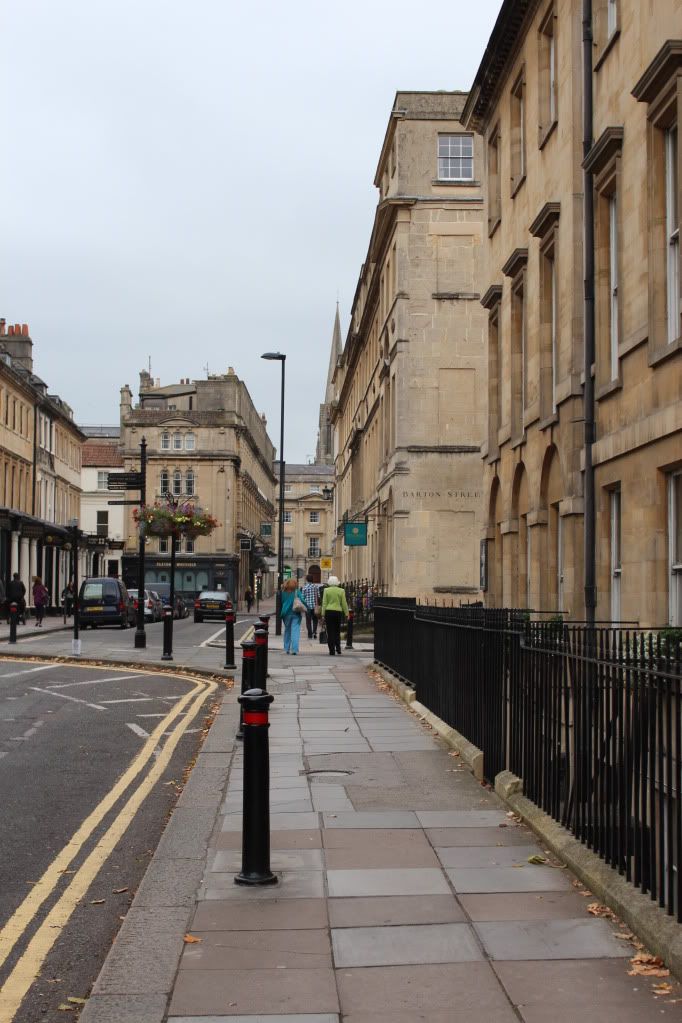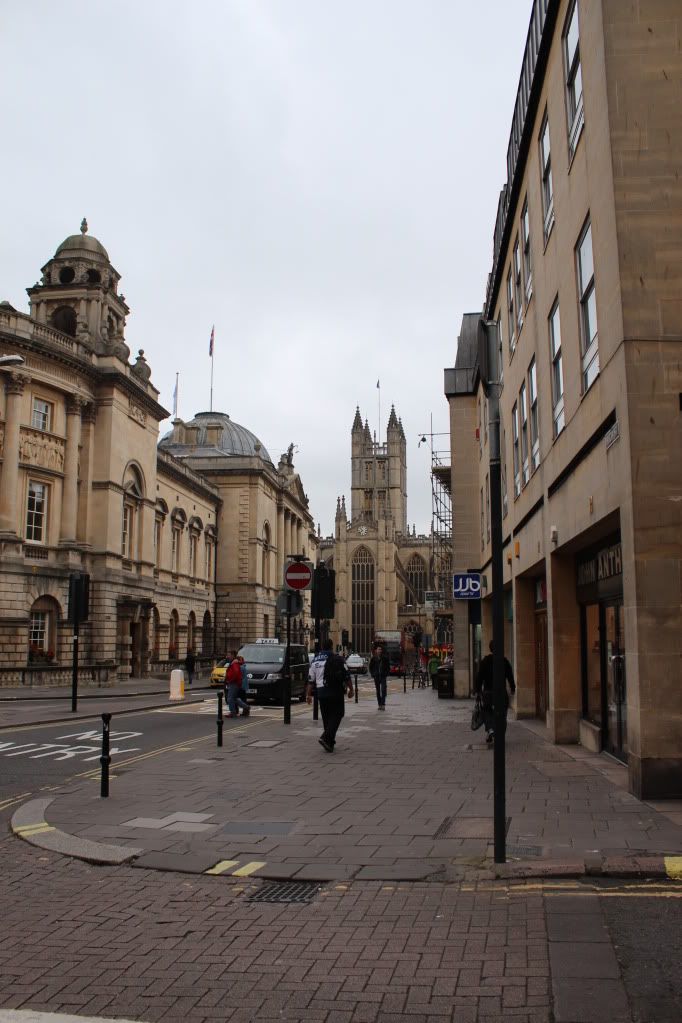 And then, eventually, I came home.
And I have to say, in a lot of ways, that was the most welcome sight of all!
-Ally