Hey everybody!
As you know, I just got back from the RT Convention in Columbus, OH. It was a great event, and I'm incredibly grateful to everyone at Romantic Times for inviting me and treating me so well. It's a great event for readers and writers, and I'm glad to have finally seen it for myself.
The best part of conventions is always hanging out with old friends I rarely get to see. Like Carrie Ryan, Jen Barnes, and Holly Black.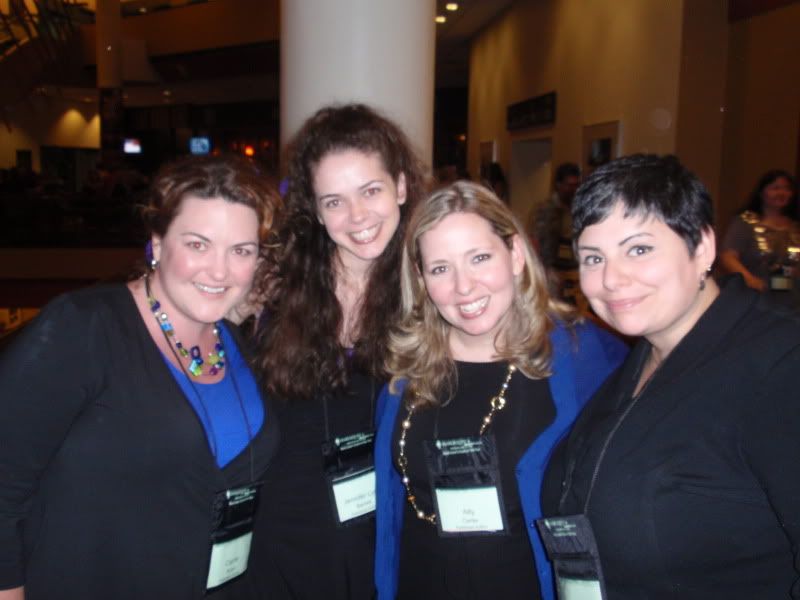 It's also wonderful meeting new friends like fellow Disney-Hyperion author Stacey Kade.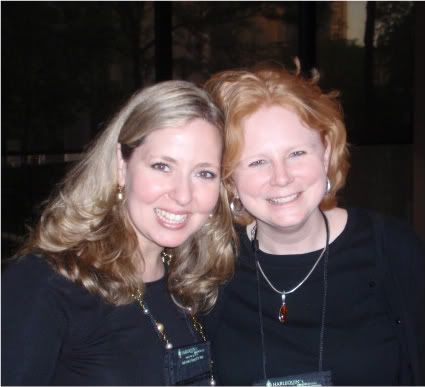 And this trip was even more special, because Holly got to show off one of the best books I've read in a loooong time, her new book WHITE CAT–in stores now!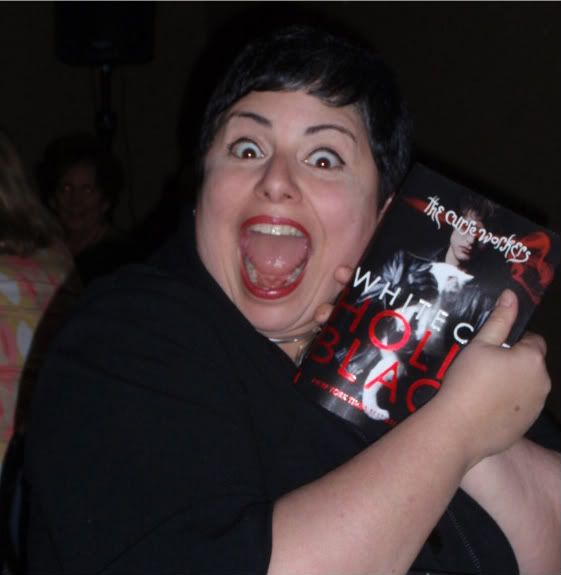 But it wasn't all fun and no work. Fortunately, even work is a lot of fun sometimes–like doing a panel with Jen and the uber-awesome Rachel Vincent.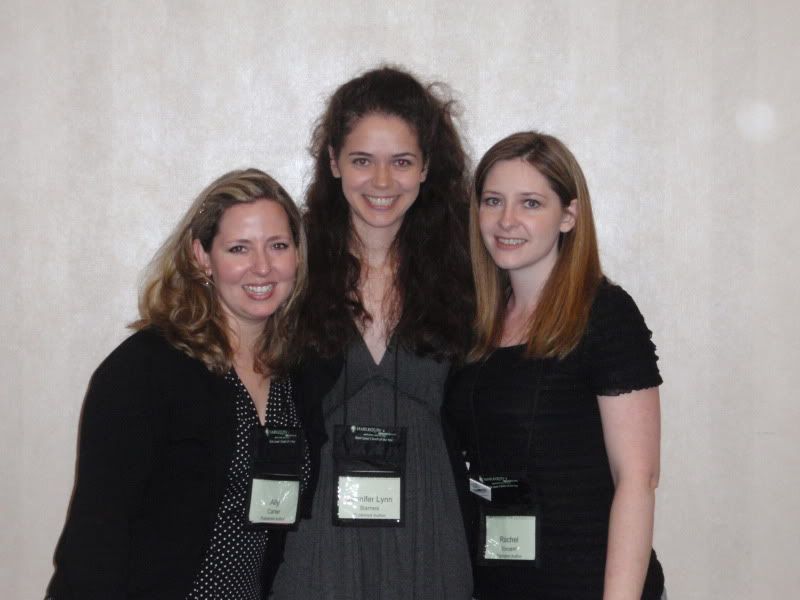 And, of course, there was the big book fair with awesome authors like Holly and Heather Brewer!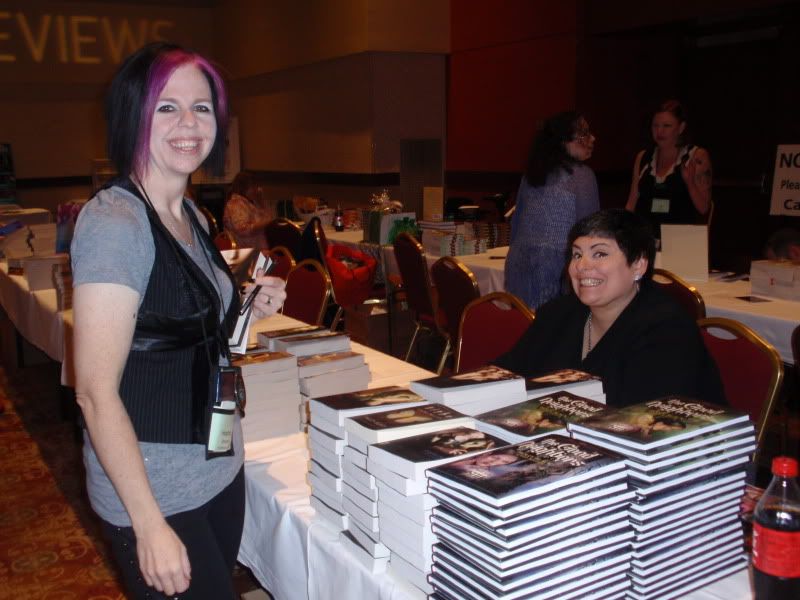 Then it was time for the Mr. Romance Competition with pageant officiandos Jen Barnes and Carrie Ryan.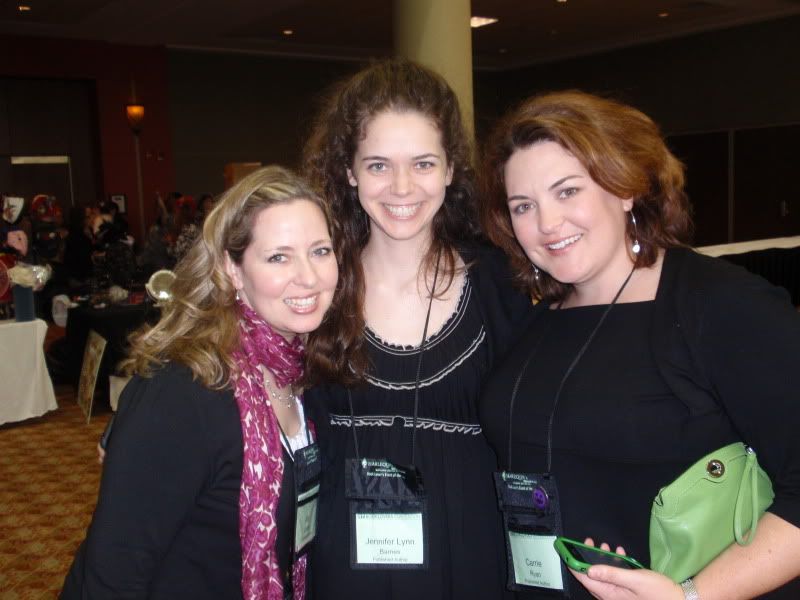 Needless to say the competition was…different…from anything I've ever seen at a book conference.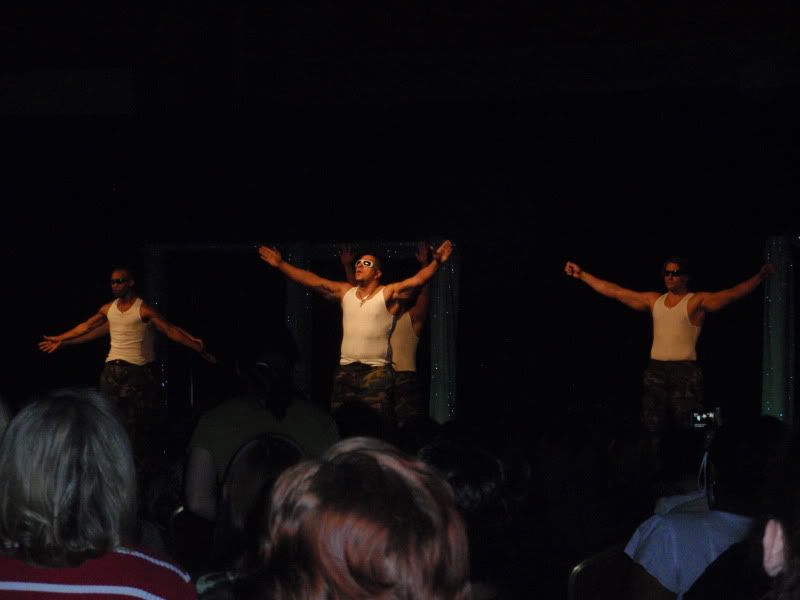 Something else that was really different is that every night there is a different theme. One night there was even a Faery Ball!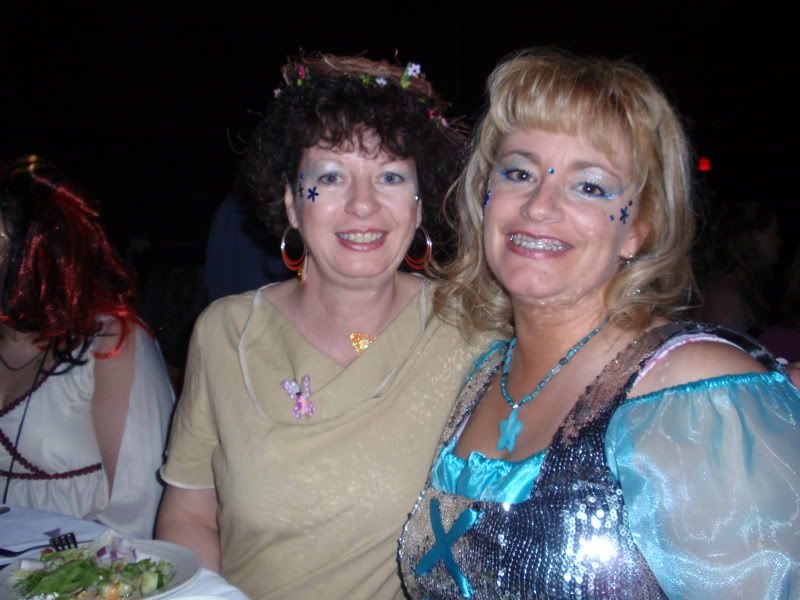 All in all, it was a great trip, with awesome readers and amazing friends!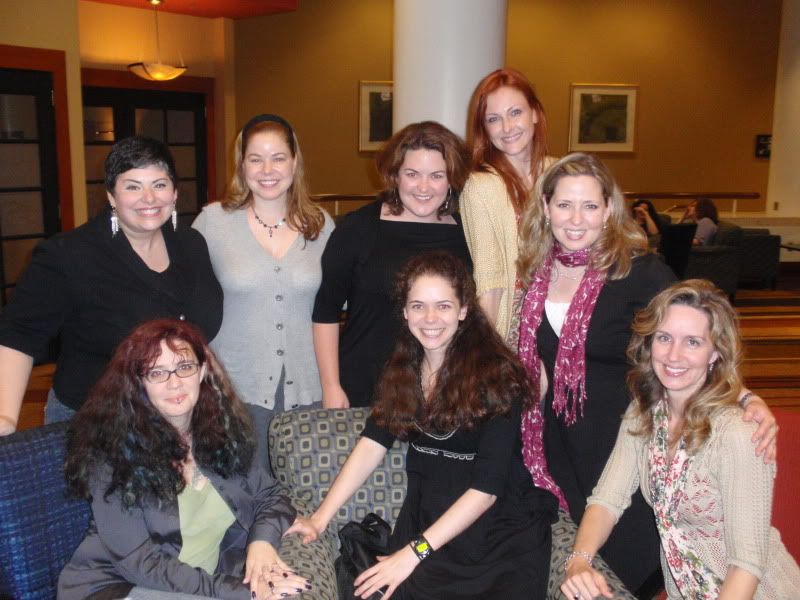 Pictured (clockwise from back left): Holly Black, Jeaniene Frost, Carrie Ryan, Vicki Pettersson, Ally Carter, Patrice Michelle, Jennifer Lynn
Barnes, and Melissa Marr.
–thank you Carrie Ryan for knowing how to label big group pictures!